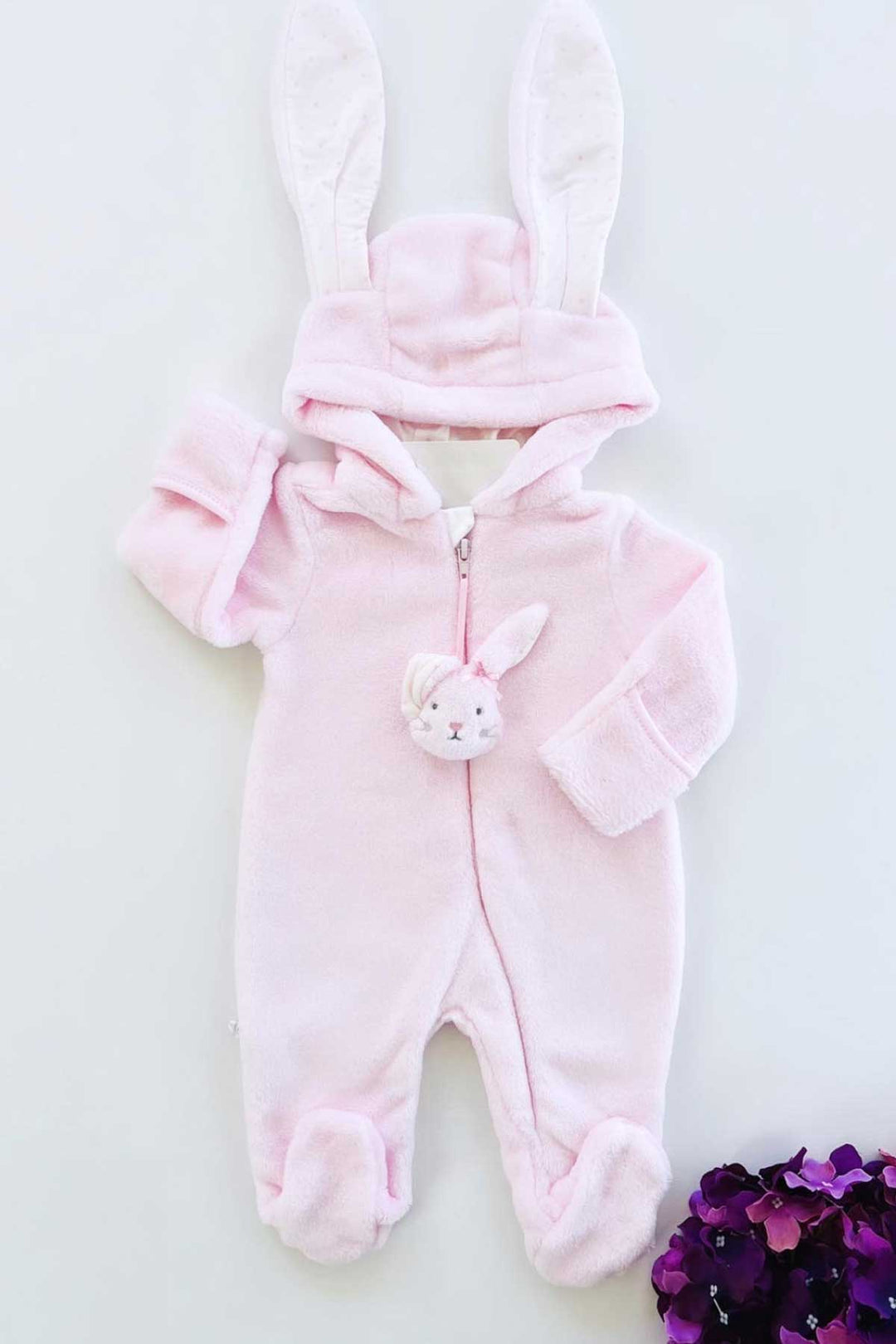 Pink Bunny Hooded Jumpsuit
---
"Blush Bunny Dreams" – Where Comfort Meets Cuteness in Baby Fashion

Step into a fairytale of softness and charm with our "Blush Bunny Dreams" Baby Romper. Exquisitely crafted for those tender moments, this ensemble captures the essence of a baby's laughter, first steps, and sleepy yawns.

Dive Deep into the Features of the "Blush Bunny Dreams" Baby Romper:

Velvety Softness: Made with the finest materials, our romper promises a velvety touch against your baby's skin, wrapping them in sheer comfort and warmth.
Adorable Aesthetics: Its pastel pink hue, combined with an endearing bunny-eared hood and an equally cute bunny face zipper pull, echoes the innocence and playfulness of childhood.
Flexible Fit: With a design that supports your baby's dynamic moves, from crawling to toddling, our romper ensures they're always comfortable.
Hassle-Free Maintenance: Durability meets convenience, making every wash simple and ensuring longevity.

Gift the Gift of Delight:
Be it a christening, first birthday, or a spontaneous gesture of love, the "Blush Bunny Dreams" Baby Romper stands out as the heartwarming gift every parent and baby will cherish. It's not just an outfit; it's an experience of joy and comfort.

Exclusive Time-Sensitive Offer:
Don't miss our special promotion on this much-loved item. For a short time, indulge in the allure of our bunny-themed romper at an irresistible discount.

The "Blush Bunny Dreams" Baby Romper is more than a piece of clothing. It's a symbol of love, care, and the magic of babyhood. Elevate your little one's wardrobe with this masterpiece and let them revel in comfort and style. Grab yours today!
This product is ready to ship. It is delivered within 2-3 business days with standard shipping option.
We have express shipping options including "Next Day Service". Please contact us before placing an order to learn more about expedited process.