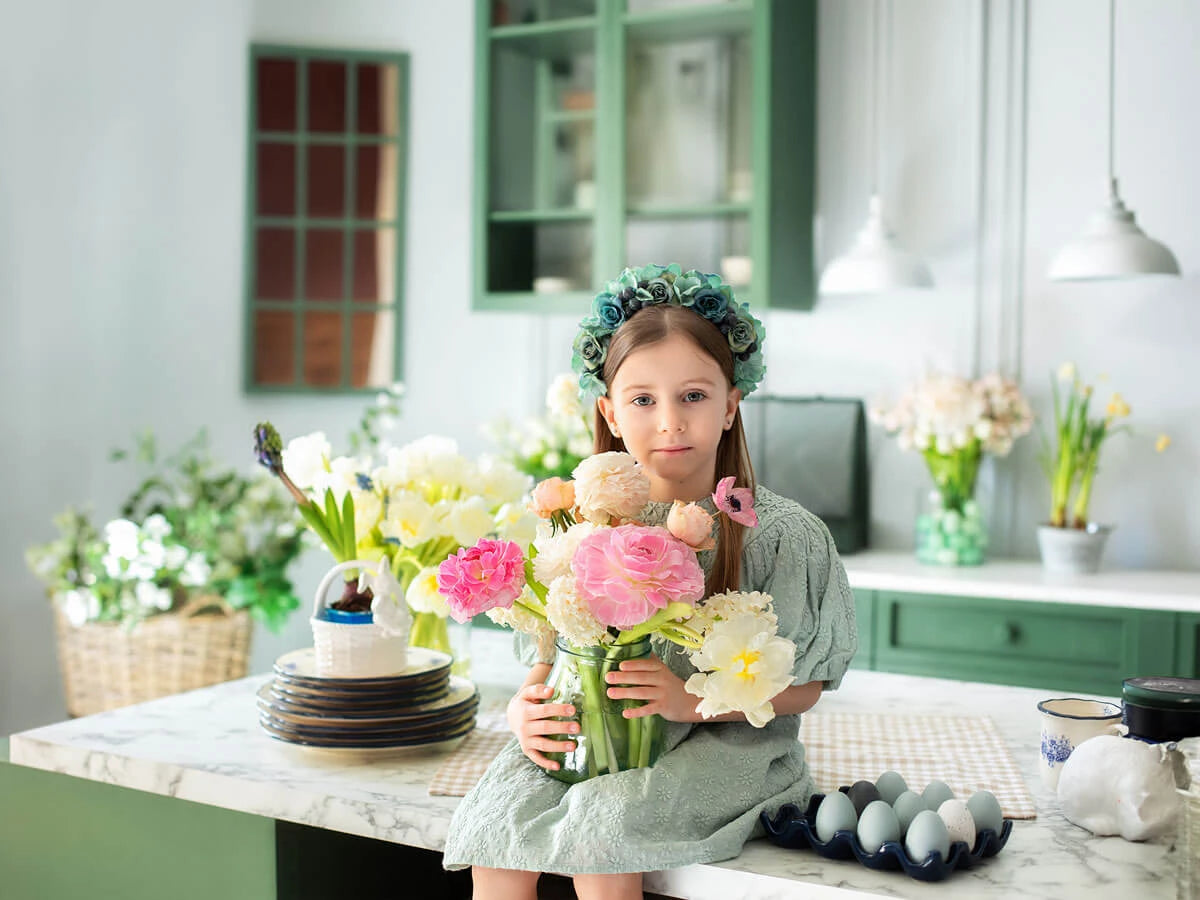 Easter Dresses
Easter is coming. It is now much more important that we take care of traditional days and happiness. Because the new generations are not as knowledgeable as the old ones. In order for our children to feel the meaning of special days, they need to live those days in private. Easter symbolizes bunnies, baby chicks and all the beauty of spring. It symbolizes the opening of flowers, the birth of lambs and the awakening of nature. It also brings joy, hope and happiness to our souls.
Easter is the holiday of new beginnings.
Then let's celebrate Easter together in the most beautiful and stylish way.
Wouldn't you like to buy a happy dress for your own child, grandchildren, nephews or friends' children?
At THA Dressing we have some great options to make your Easter Sunday perfect.
Are you ready for the traditional Easter party?
Let's see what you can do for a great Easter Party:
First of all, do not forget and let it be forgotten. We all need good memories and days. Let our children feel the trust and warmth of our traditions. Get ready for the party and make sure your children feel that you are prepared.
Easter wreaths, Easter table decor and Easter decorations ready? Wonderful! Don't forget to order the little bunnies' party dresses at the latest 20 days before Easter!
Easter Sunday wouldn't be complete without a delicious family meal. Who will come that day, what will you prepare? What a joy it is to get the family together! Even if you are two people!
A very important detail in preparation for Easter Sunday, little girls' Easter dresses should be elaborate and stylish. Pink, white, violet, green or red… The important thing is to make you feel the awakening of nature!
Naturally Easter is the day of surprise eggs, Easter baskets, jelly beans and bunnies! But it also has a very important religious meaning. Easter is the oldest and most important holiday in Christianity. The resurrection of Jesus is celebrated on the 3rd day after his crucifixion. This symbol represents a very important beginning for believers.
This celebration will be very special in your albums. That's why it deserves a very special preparation.
THA Dressing Easter Party dresses include gorgeous dresses that little princesses and bunnies will love☺
Happy Easter to the whole family! We hope it will be fun for all of you!