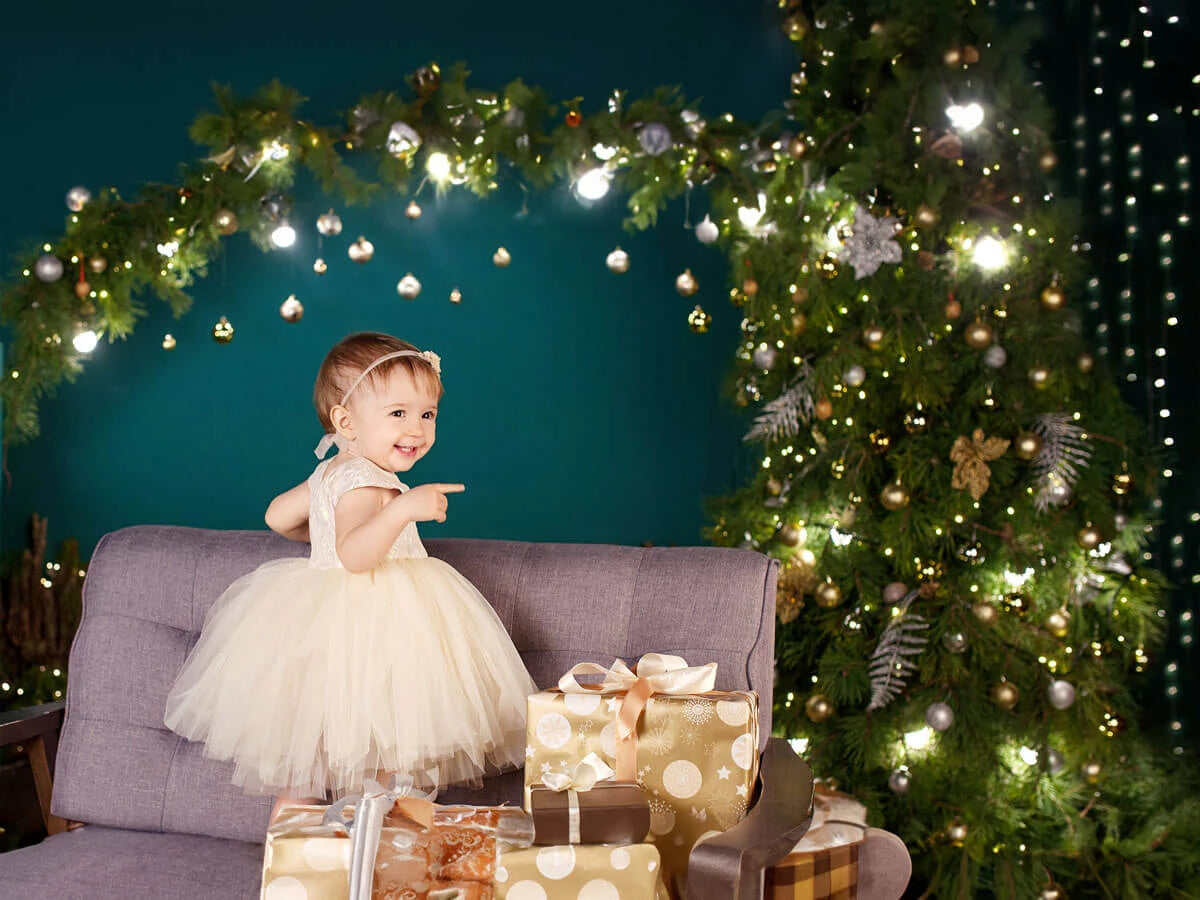 CHRISTMAS DRESSES
If you want to feel the spirit of Christmas, what you need to do is very simple! Always keep the spirit of Christmas alive and do not miss the details that will enrich it! Decorate your tree, get your house ready for Christmas and of course, make yourself ready too! Reds, greens, snowflakes, bright lights, Santa Claus, deers and of course clothes! If there are children at home, we owe them the preparation for Christmas! In order to carry the traditions that are very valuable to us to the future and to strengthen the ties between us…
So… where should you start?
Let's start with the importance of Christmas. In order to celebrate Christmas, which is a very valuable day both socially and religiously, for centuries, it is very important that you explain its value and keep it alive as an example. Preparations, beautiful clothes, glitters and ornaments are just symbols. Every special day that brings us closer together is very important, but of course Christmas is different.
On that day, we should stay away from cell phones as much as possible and get closer to each other.
Angels, bloodstains, Christmas music should accompany our party.
A short celebration in the garden would also be great if we have neighbors!
When Christmas comes, so does hope.
 Have you chosen the princess's Christmas dress?
With the arrival of December, we are all in a different hurry to get ready for that special night. Lists to check, plans to finalize, dinner parties to plan, gifts to wrap, supplies to buy… Admit it, no day of the year requires more preparation than Christmas.
Especially if you are planning to host a party, your job becomes even more difficult. What will be the theme of the party, who will attend, what will be eaten, how the gifts will be chosen and of course if there is a princess in the house: what will the princess wear?
Let's take a look at the recommendations of our experts:
If your daughter is younger than 3 years old, after she sleeps, you can spend a lot of time choosing a wonderful Christmas dress for her. It is very important that you take your time because there are gorgeous dresses in our collection, each more glamorous than the other.
Red is the most preferred color of Christmas. Ideal for accompanying Santa, or for a great pose next to the Christmas tree. Abigail and Anastasia stand out in our red dresses. Karen and Nicole can also look great on girls of any age. If you want to buy a very assertive and unforgettable dress, we recommend you to review Violet. Layers of tulle and flowers! An awesome design.
Vintage dresses can also be very stylish at the Christmas party. Our vintage collection is very rich. Give Calista, Colin, Darla and Genesis and Merry a chance! Each of our vintage dresses is very special designed and sewn. You may want to buy them all at once. By the way, don't miss our designs for baby girls for Christmas. Merry Scottish Pattern Dress Set is truly a dream!
Another dreamy design Diana, don't forget to check it out! It can be a great choice to turn the little princess into a Christmas poppy.
Red party dresses are beautiful, but the burgundy options are great too! Jamie, Gabriella, Josephine will enchant you with their elegance. Each one is unique and unique.
Merry Green can also be a very special option for baby girls. Wouldn't it be fun to see it like a tiny pine tree?
Plaids are also great for a Christmas party. If plaid accessories also decorate your party table, you can have very special photos.
 How to choose christmas dress for girls?
Girls' christmas dresses must be very special! Be prepared for them to overshadow you. The THA collection features classic plaid dresses for girls, crinoline party dresses and lots of sparkle.
When choosing a party dress for your daughter, remember the following!
Party dresses have a natural function of activating and giving happiness. And your little girl has a great reason to wear the glitziest, fluffiest, most flamboyant dress: Christmas!
If you want the dress you will buy to accompany it throughout the night, choose a more comfortable model.
If you are going to a different place for the party, make sure to have a spare outfit with you. Cindrella can fall asleep before midnight!
You can enrich the dress she will wear at the Christmas party with a tiara of your choice from our accessory collection.