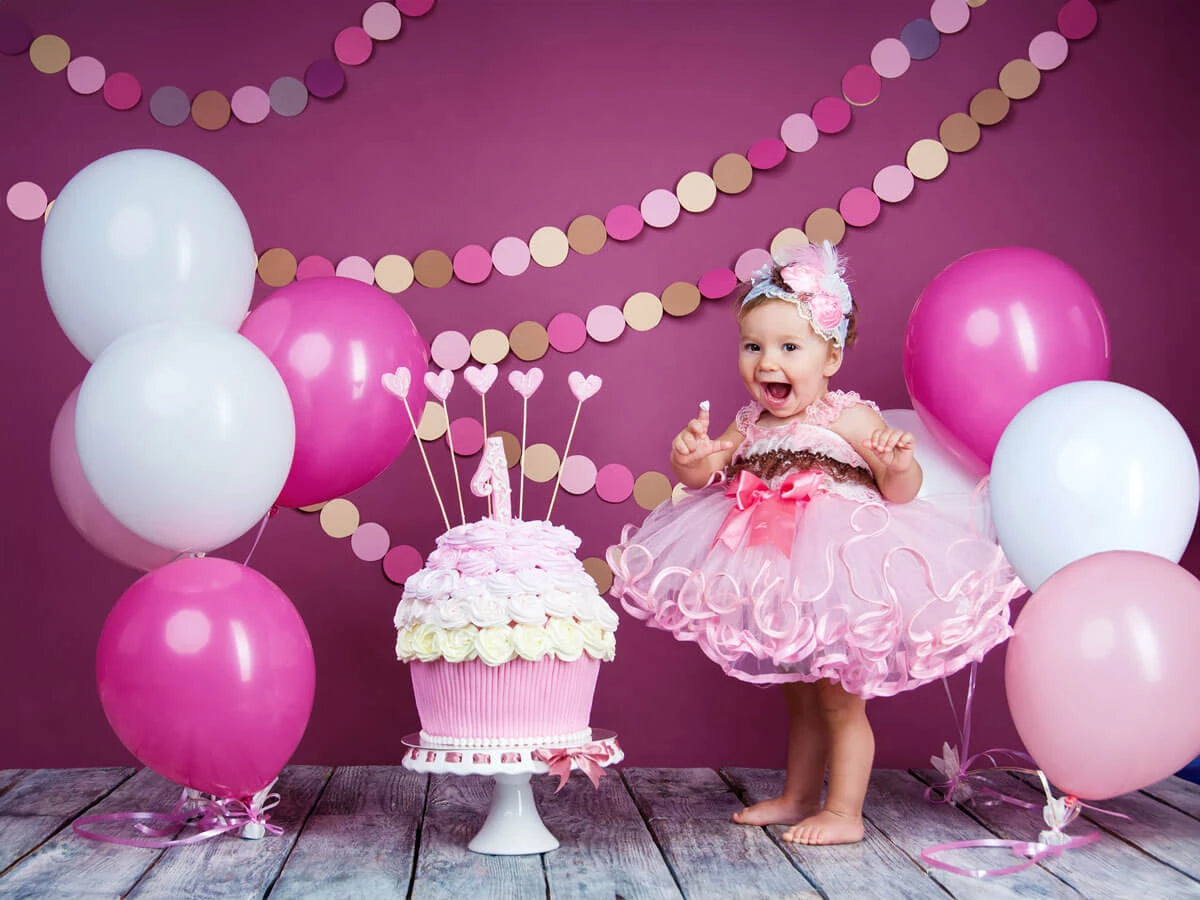 Birthday Party Dresses
A person becomes a child only once. So enjoy the moment! As the THA Dressing team, our job is to design and sew dresses that fit children's dreams, and to deliver these dresses to them on time… No matter where they are in the world. Every party matters, but birthday parties are a little more special. It is as important as celebrating the birth of children, as well as celebrating their healthy growth.
Dresses suitable for birthday parties must be suitable for children's dreams. Up to the age of 2, mothers can take this responsibility on their behalf, but then their opinion should be sought.
How to choose special dresses for birthday parties?
We talked to many mothers and prepared a special list of suggestions for you. Let's explore together:
- The star of the birthday party, of course, is your little girl. So do not neglect her pleasures. As we mentioned above, include her in the choice you will make from the age of 2 onwards. Children love to have their opinions heard. You also express your respect for them by asking for their opinions.
- On their birthday, girls usually want to wear more stylish and fun dresses than usual. They're right! After all, it's a celebration of growth for them and they want to grow as soon as possible ☺. We use the best materials and pay attention to every detail in every dress we sew for girls. You can buy it with confidence and dress it up for your daughter.
- Another reason why birthday party dresses are special is, of course, photos! One day, when she grows up, we want her to look at each photo and remember the good memories. Just like you…
- Of course, you are free to choose the birthday dress, but one or two points are important. If you are buying a red birthday dress for your daughter, you can decorate the house with red balloons. Red napkins and red details grace the party table.
- If you are preparing a themed birthday, you can use colors suitable for the theme. We do not prefer to sew fairy-tale hero costumes. Our designs are much more special and different. But we have dresses that will suit fairy tale heroes. By the way, let's not forget: Unicorn and rainbow colors are favorites of little girls all over the world. There is also a wonderful unicorn dress in our collection. We recommend that you take a look!
- Birthday dresses should be comfortable and useful like other children's dresses. Especially at very young ages. Keeping in mind that baby girls still use diapers, we have also prepared suitable options for them ☺
Birthday party dresses for all ages
Little girls up to age 6 or 7 love the same things all over the world. (Usually) After that, their tastes change. Until the age of 6-7, they like pinks, rainbows, reds, the brightest colors. After that, they start to like more mature colors. (Every little girl is special and they can all have very different tastes) THA Dressing collection is prepared for different tastes. Our dresses have different options such as burgundy, black, dark blue and gray.
Tulles, feathers, layered skirts, lace, vintage dresses, tiny backs, flowers and wonderful fabrics… The choice is yours!
How should you prepare for the birthday party?
Mothers always know the best, but it is useful to remind a few tips.
- If you are preparing a very special birthday party, please give us time to prepare for you. Your birthday dress will be custom made for you and come a long way. It would be best to order 20 days in advance against any risk. Thus, you will not be stressed, and the dress will reach you safely.
- Your little girl may have a custom size. Regardless of age, one area of ​​her body may be too thin or too thick. Send this to us as a note. Let's sew for accurate fit.
- As a suggestion, you should prepare a suitable spare dress as well as a special dress for your birthday. Thus, you can take precautions against accidents. This dress does not necessarily have to be the most special dress, any stylish and pretty dress will make her happy.
- We're sure you'll want to wear the birthday dress early in the morning! Let her get dressed but then take off and wait for party time. An accident that will occur before her birthday will upset her. We never want her to be upset.
- Little girls can also request special hairstyles and even makeup on their birthday. Don't hurt them but remember that they are children too
Happy birthday to every child! May all their wishes come true as they blow the birthday cake! All the children of the world are very precious and it is not just the clothes that are valuable. The most important thing is that they are happy and safe!