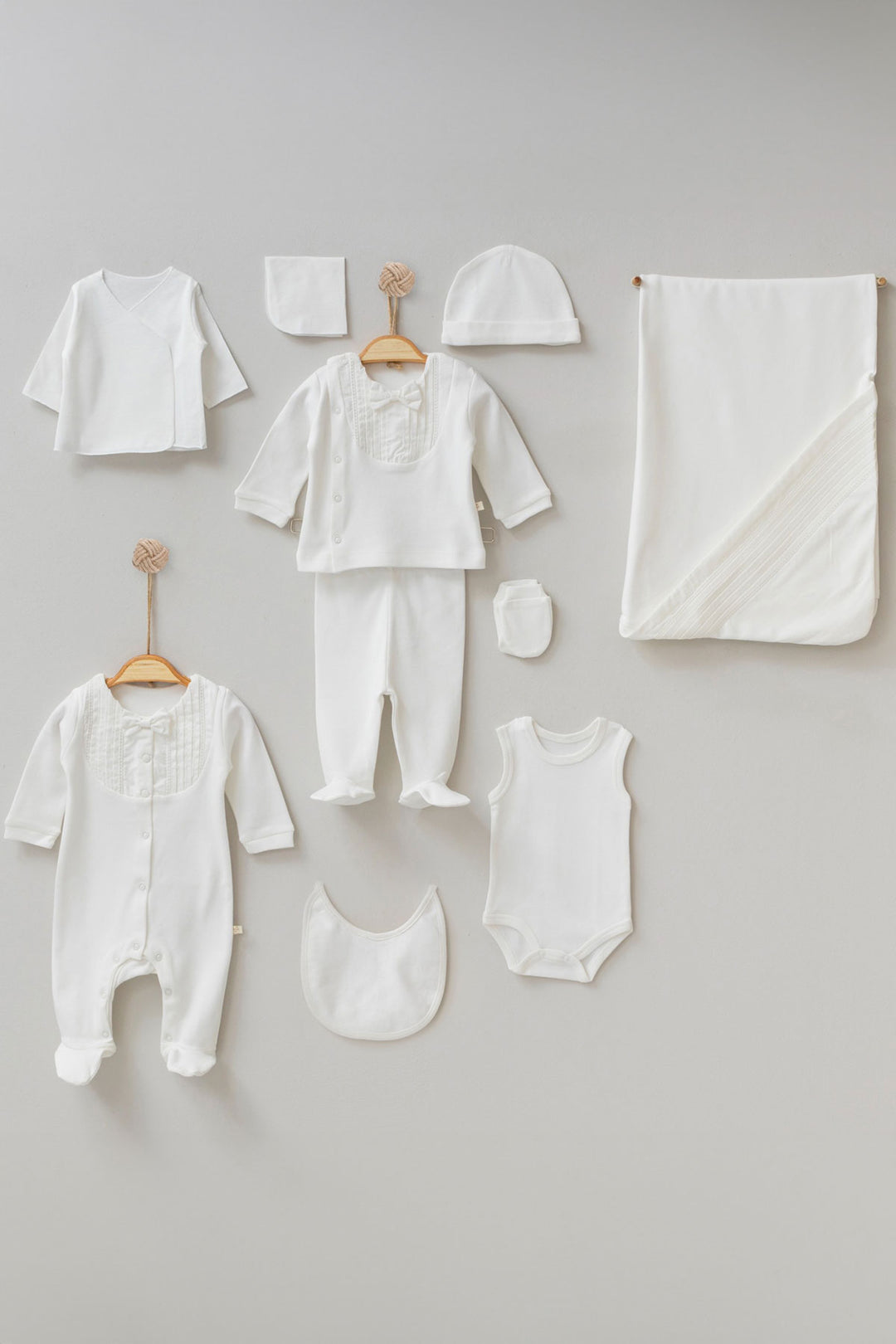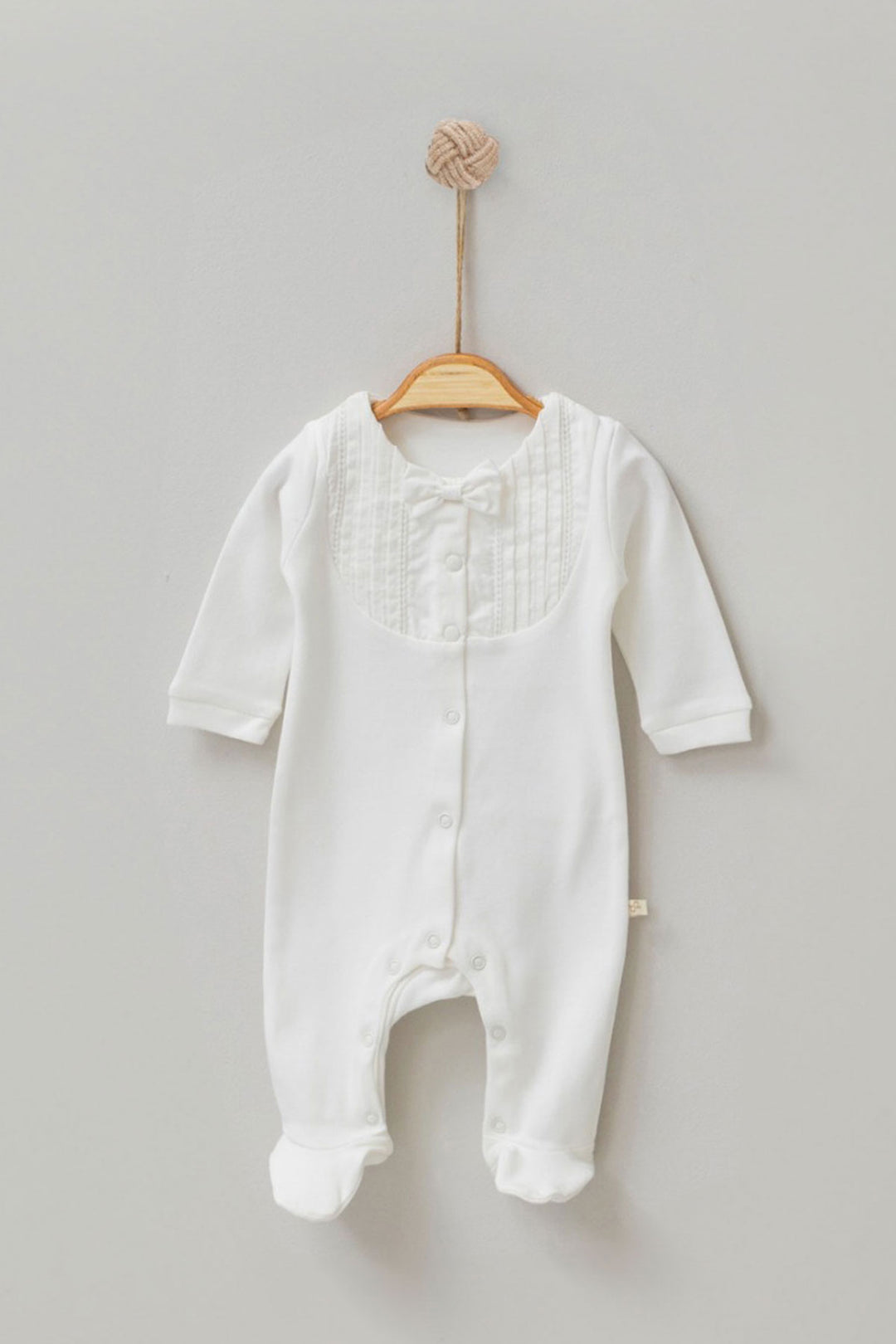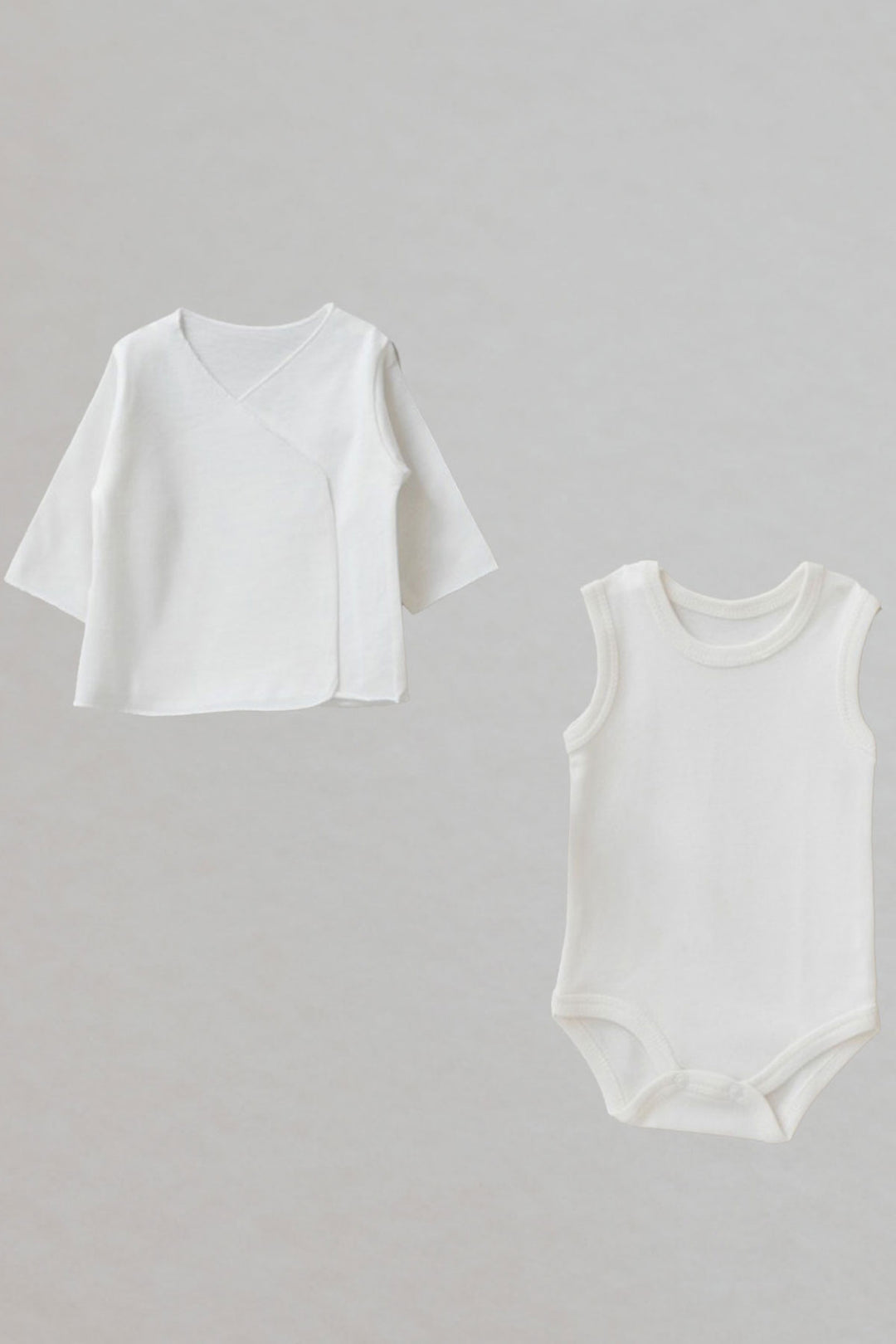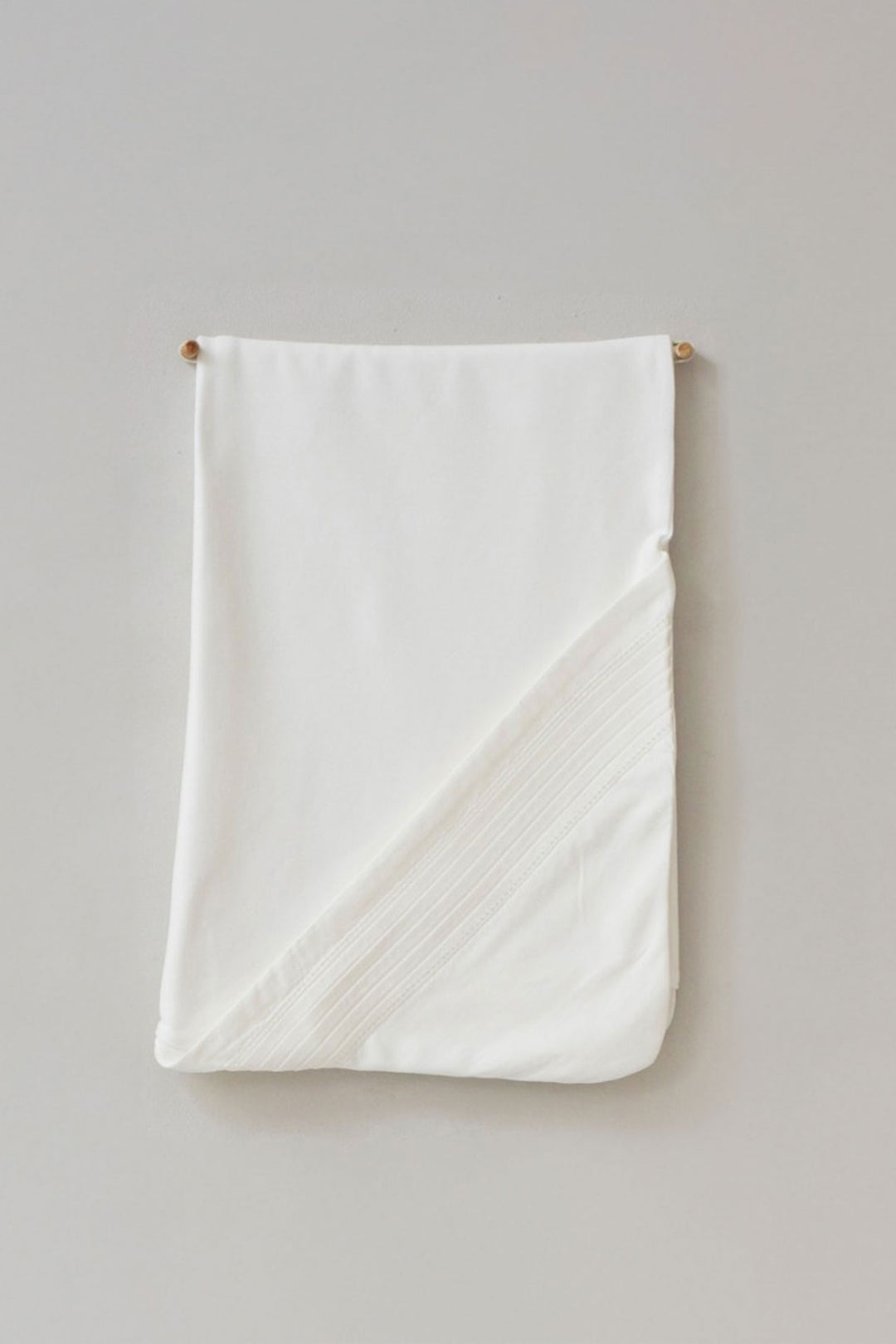 Alex White Newborn Coming Home Set (10 Pcs)
Regular price
$157.00
Sale price
$130.00
Save $27.00
/
---
Classic Elegance: The White Bow Tie Collection for Newborn Baby Boys 🍼🎀

Step into a realm of timeless grace with our 10-piece White Hospital Exit Set, exclusively curated for your newborn baby boy. Made with 100% premium cotton, this ensemble promises an unmatched softness for your little one's first moments in the world.

Elevating the charm of this collection is the delicate touch of white bow ties, thoughtfully adorned on the jumpsuit and body suit. It's a subtle nod to classic elegance, capturing the essence of both comfort and style.

Inside this Timeless Collection:

Blanket:

Enveloping warmth for sweet dreams.

Jumpsuit:

Tailored for comfort, accented with the white bow tie for a dash of elegance.

Long Sleeve Bodysuit:

A snug embrace for cooler days.

Pants:

A versatile fit, complementing the bodysuit seamlessly.

Bodysuit:

An everyday staple made special with the white bow tie detail.

Bib:

Practicality meets sophistication.

Cardigan:

Gentle layers to keep him cozy and stylish.

Hat:

A snug crown for your tiny prince.

Cloth:

Soft and versatile, ensuring his comfort always comes first.

Mittens:

Protecting his tender hands in the gentlest manner.
The Classic Elegance set offers more than just clothing—it's an embrace of love, warmth, and cherished memories. Order today, and let your baby boy make his first appearance in the world with grace and charm.

Stocks are limited. Secure this beautifully curated set for your prince now! 🍼👑🎀
Use Suggestions:
100% Cotton, Newborn Baby Hospital Outfit Set: Who Should Buy?

A new baby carries one of the most special moments of life: A new beginning, a new life and new hopes. Every detail of these special moments is carefully planned and selected. So, who should choose this pink colored, 100% cotton newborn baby hospital exit set?

1. New Parents:
For moms and dads whose babies have just been born or will soon give birth, this set is a comprehensive package that meets the needs of the baby's first days.

2. Family Members:
Grandmothers, grandfathers, aunts, uncles, aunts, uncles, uncles... A newborn baby is a source of great joy for the family. This set can be an ideal gift to celebrate a new family member.

3. Close Friends:
When a friend has a baby, it can be a great cause for happiness for you too. If you are looking for a useful and stylish gift to celebrate this special moment, this set is for you.

4. Coworkers and Neighbors:
If a colleague or neighbor at work has just had a new baby, you can show your kindness and offer them a useful gift with this set.

5. Baby Shower Organizers:
A baby shower is a special day when a mother celebrates with her loved ones before bringing her baby into the world. Those looking for an ideal gift for this special day can choose this set.

In conclusion, this special and functional hospital exit set is perfect for anyone who is expecting or has a new baby. It makes the first days of the baby's life unforgettable with its stylish and aesthetic design, as well as being carefully prepared for the baby's comfort. This set is a quality and elegant product that meets the needs of the baby and its family.
This product is ready to ship. It is delivered within 2-3 business days with standard shipping option.
We have express shipping options including "Next Day Service". Please contact us before placing an order to learn more about expedited process.